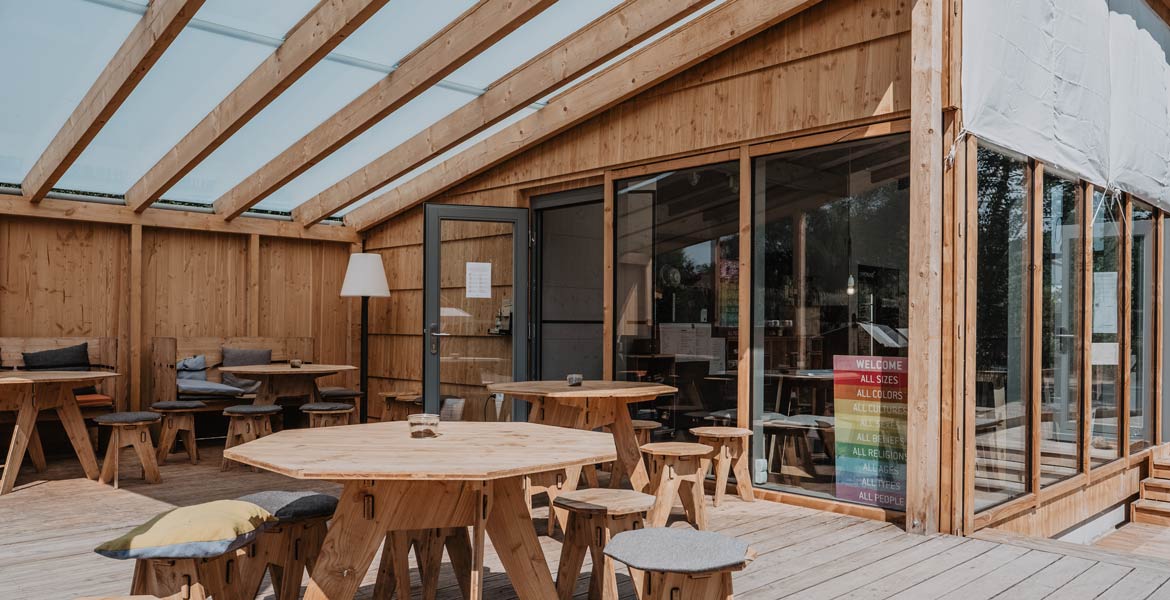 What could be nicer than having a delicious breakfast after a good night`s sleep and starting the new day totally relaxed. Enjoy the sunshine on our spacious terrace while having a freshly brewed coffee. When sitting inside the large windows allow a  great view of the surrounding nature. In our organic bistro – the center of the destinature Dorf – you can have a delicious breakfast, a snack at noon or a cool drink in the evening. A good selection of organic and regional offers is especially important to us. Jam and honey or rather cheese? At breakfast you can choose between sweet and savory. During the day and in the evening there are freshly made sandwiches, soups, pasta and the destinature salad – our special mix!
Not everyone eats or can tolerate everything. That's why you're guaranteed to find vegan and gluten-free options here. And of course, cappuccino and the like are also available with oat milk or soy milk. We keep cool drinks ready for you during the entire opening hours.
Our bistro is open from 8 am to 8 pm, day guests are also welcome.