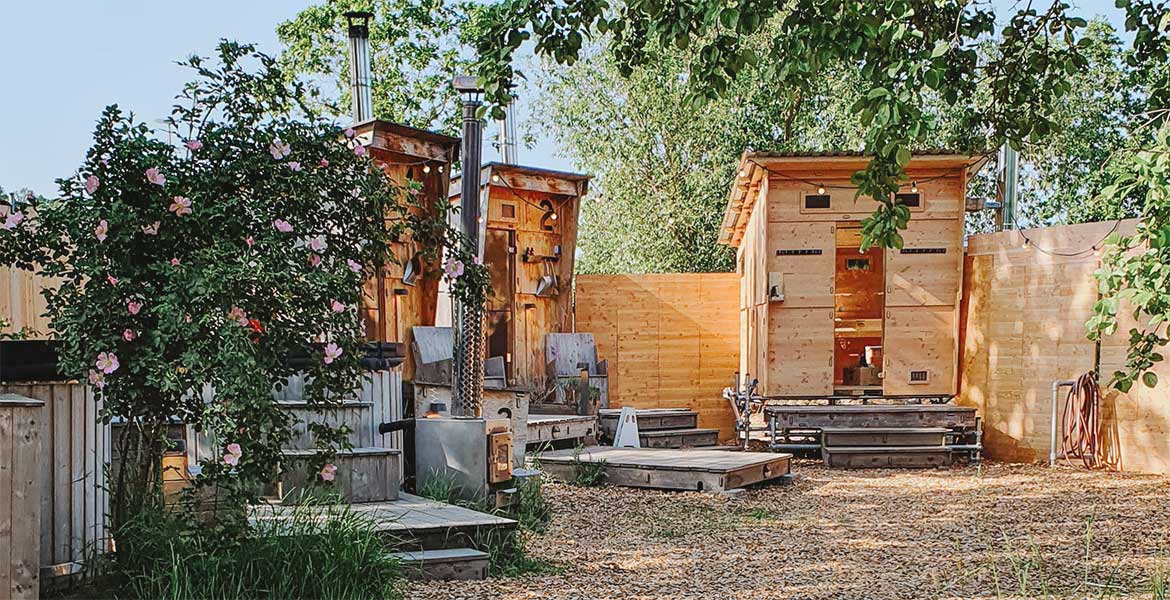 Wellness in the middle of nature
You've just arrived after a cycling tour, discovered the Elbe valley floodplain or simply want to top an already very relaxed day – how about sweating or taking a bath under the sky?
In the destinature village Hitzacker three outdoor saunas, open-air showers and two hot tubs guarantee a great wellness experience! In the destinature village southern Eifel we have two saunas and one hot tub. The wellness areas are located in an area of the destinature village that is protected by bushes, trees and Privacy screen so that you can enjoy your time out completely undisturbed. The wood burning stoves ensure the right temperatures in the saunas.
In the sauna several people can be accommodated sitting comfortably on one or two levels. Two large windows and a door out of glass offer a view of the surrounding nature.
You can book the sauna or hot tub directly on site and relax in a peaceful and quiet atmosphere, whether alone or with your friends.