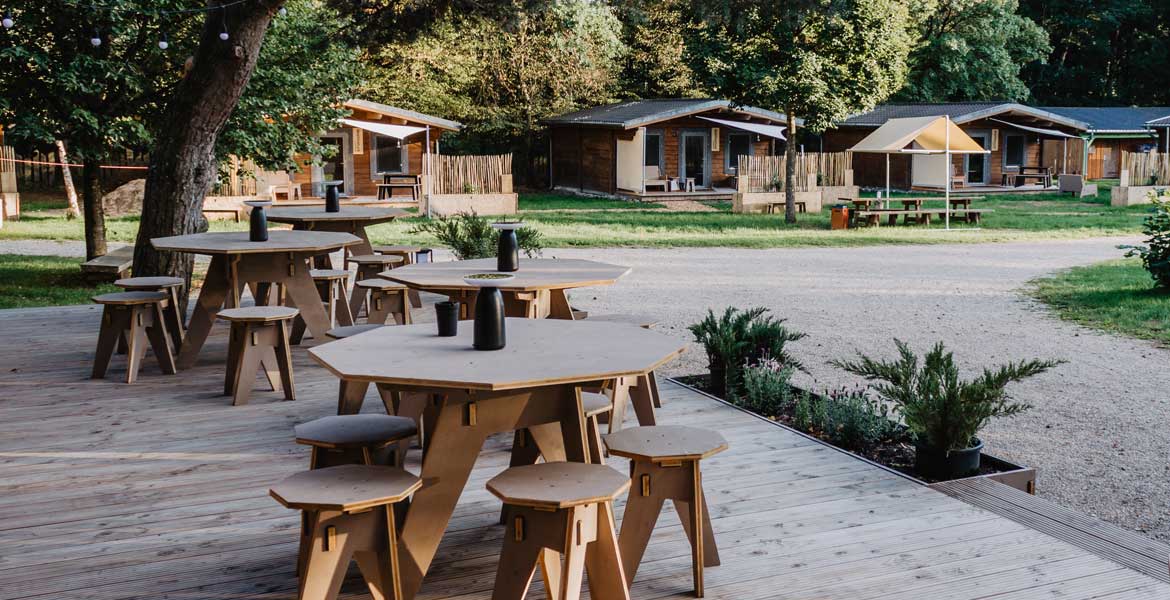 Discover the rocky landscapes of the southern Eifel
Our destinature village is located uniquely on a high plateau, surrounded by bizarre rock formations. It is located in the German-Luxembourgish nature park, in the Trier-Bitburg-Luxembourg triangle, and offers many excursion options: to the Dinopark, to the Teufelsschlucht and to the cities of Trier and Luxembourg. The French and Belgian borders can be reached quickly, too. In this holiday camp, 27 huts of different sizes are waiting for you. You can book a large log cabin for up to five people or our summer hut.

Discover our overnight accommodations
Games, fun and relaxation
Of course, every destinature village also has a wellness area with outdoor saunas and hot tubs, where you can relax and unwind, as well as a bistro with delicious organic food and drinks. There is play equipment for children, and there is also space for ball games on the meadows. Riding is also possible in Ernzen, contact us for tips. The agricultural village of Ernzen is within walking distance of our destinature Dorf. Irrel (4 km) or Echternach (approx. 5 km) in Luxembourg are ideal for shopping or dining out.
There is a lot for day trippers to discover around the destinature village, you can find more about this in our leisure tips and in the blog.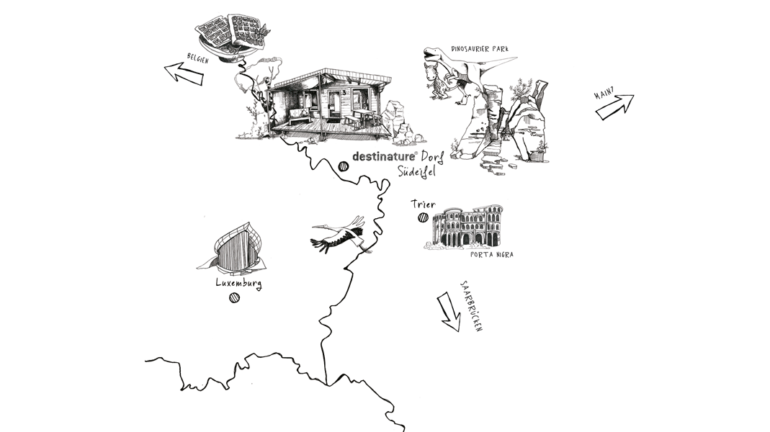 Leisure Tips
What can you do in the vicinity? A lot, unless you are not lying in your comfortable bed or enjoying the fresh air on the terrace. Whether it's a bike tour, a concert or the playground next door. Browse through our blog or our leisure tips.
Offers
There are always exciting offers and promotions in the destinature. Take a look around, you're sure to find something here.
Impressions from our destinature village Südeifel