The washing rooms – modern sanitary facilities
Our washing/laundry rooms complement the comfort of the huts and offers toilets, showers, a family bathroom with diaper changing table, outdoor washbasin and barrier-free access. We have taken care of natural body care: Soap, shower gel and shampoo are available for you. You brush your teeth undisturbed while a little melody drifts through the wash house from the loudspeakers.
Our washing facilities have been constructed – like our huts – from environmentally friendly building materials. The building can be deconstructed leaving no traces in nature. Warm water is prepared with "green" electricity. Our destinature Dorf is "Bed + Bike" certified, thus offering bike-related services: you can use the washing machine and dryer in our washing house free of charge to freshen up your laundry for the next tour.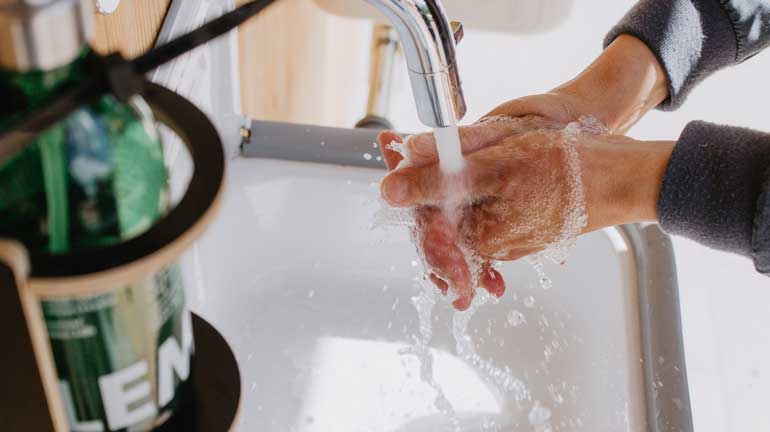 Overview of our services:
  showers & toilets
  washbasin & water refill station

  washer & dryer
  hairdryer on loan

  infrared heating
  indoor socket